School of Creative Business
Every organisation in today's competitive business environment — be it a large corporation, a government agency, a small business, a non-profit establishment, or an independent consultant – needs to be able to market to their target audience or customer.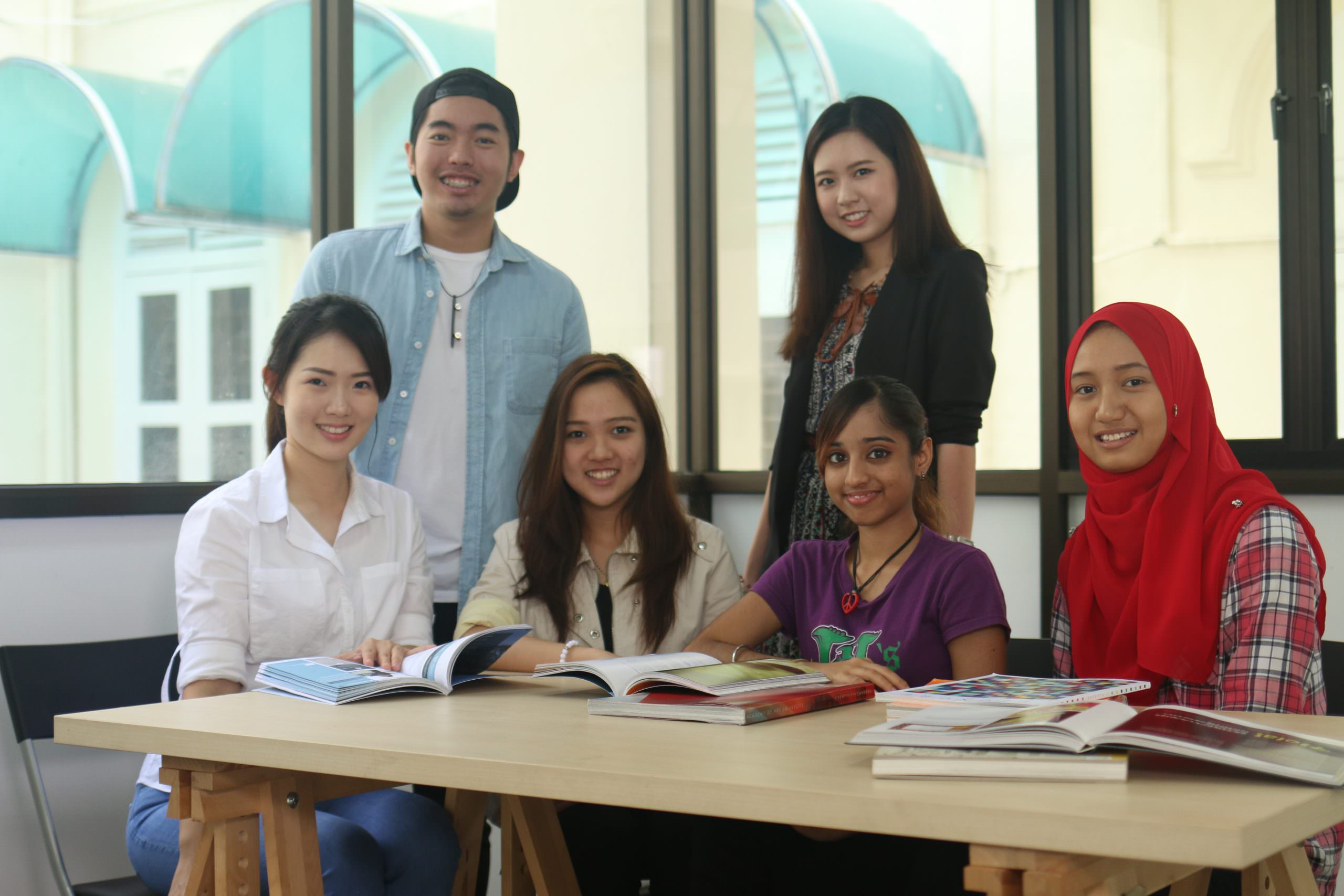 Business does not happen without good communication design. The Diploma in Marketing & Communication Programme aims to equip students with in-depth understanding of the range of communication means and methods you can use to meet business objectives.
Students will gain a comprehensive understanding of the fundamentals needed to build a clear communication strategy for an organisation by decisively aligning the entrepreneurial business with advertising, sale and promotion, public relation, branding, design and digital marketing. This programme is also geared towards the mastery of analytical and critical thinking, effective communication, problem solving, social teaming, and experiential beyond classroom learning. Students will be able to identify the links between the functional areas in organisations, management practices and the dynamic business environment.
Vision
To be a creative business school developing transformational leaders who can promote business integration by engaging with relevant industries.
Mission
To develop creative graduates and produce socially responsible leaders who are capable of dealing with changes in the global environment, and meet the demands of the business community.
Diploma in Marketing Communication
Programme Code
MQA/FA7536
Duration
2 Years 6 Months
Financial Assistance & Scholarship
PTPTN, EPF & Equator College
Entry Requirement
Malaysian Student
Pass Sijil Pelajaran Malaysia (SPM) with at least 3 credits
Pass Unified Examination Certificate (UEC) with at least grade B in 3 subjects
Other Equivalent Qualification Recognized by the Malaysian Government
Course Components
Practical and Theory
Internship
2 Months (8 Weeks)
Awarded
Diploma in Marketing Communication
Note: Applicants are also required to demonstrate proficiency in English, a pass in SPM/O-Levels English or have studied subjects that require a satisfactory level in English.
Basic Computer Graphics
Principles of Management
Principles of Marketing
Principles of Economics
Intro to Marketing Communication
Principles of Accounting
Introduction to Psychology of Communication
Business Environment
Brand Management
Consumer Behaviour
Interactive Design
Integrated Marketing Communication
Principles of Public Relations
Principles of Advertising
Sales Promotion
Personal Selling and Sales Management
Direct Marketing
Media, Culture and Society
Advertising Campaign Planning
Business Mathematics
Copywriting
Entrepreneurship
Human Resource Management
Visual Communication
Final Year Project
English 1
English 2
MPU 1, 2, 3, 4
Internship
Note: This information in this website is correct at the time of publishing but may be subject to change.
Inspiring Achievers
Leading the way in creative industries