School of Art, Media & Design Technology
This course aims to provide a solid foundation and platform for students to work and explore creatively and innovatively with the intention of creating visual awareness and artistic expressions.
Students are exposed to drawing skills and techniques, colour studies, photography, printmaking, dimensional studies, art theory, and basic computer graphic skills, paving the way to further studies in the art and design fields such as the diploma programmes in Fine Art, Graphic and Multimedia Design, Digital 3D Animation, Fashion Design Technology, Interior Design, and Architectural Technology, all of which are also offered by the College.
To be a leading creative school in art education, producing regional and international industry leaders.
To instill graduates with knowledge and skills needed to excel and flourish in the art industry.
To produce ethically holistic graduates with vision, and critical and creative thinking abilities.
To lead and enhance the development of the art industry to benefit, support and sustain the evolving domestic and global markets.
Diploma in Digital 3D Animation
The Diploma in Digital 3D Animation introduces the fundamentals of animation techniques, from the basics of 2D animation to the wonders of 3D animation. Students will be given the opportunity to explore various animation techniques by using both traditional and digital tools.

The Hollywood award-winning Autodesk Maya software, which is the leading edge of the entertainment industry, will be used for 3D modelling and animation and will be the focus of this course. The course offers students extensive instructions in the fundamentals of 2D and 3D animation, storyboarding, modeling, conceptual design, special effects, and the integration of sound and vision for the television and entertainment industry.

Students will explore key technical, theoretical, and cultural issues in the shaping of digitally-created animation, which reflects the worldwide trend of converging traditional and new media into the unified digital experience that the entertainment industry has become.
R2/0211/4/0169 (24/06/2024) | MQA (A9802)
Financial Assistance & Scholarship
PTPTN, EPF & Equator College
Malaysian Student
Must pass in SPM / UEC / IGCSE/ 'O' level with 3 credits; OR
Sijil Kemahiran Malaysia (SKM) Level 3 and SPM (1 credit); OR
Other equivalent qualification approved by MOHE.
International Student
Internship / Industry Training
Diploma in Digital 3D Animation
Note: Candidates are required to pass a drawing test / portfolio assessment conducted by Equator College to determine their suitability for the course. Applicants are also required to demonstrate proficiency in English, a pass in SPM/O-Levels English or have studied subjects that require a satisfactory level in English. All design students are required to have a laptop by the start of 2nd Semester.
Drawing
2 Dimensional Studies
Colour Studies
Basic Photography
Sketching Workshop
Basic Computer Graphic
Illustration Techniques
Major Discipline
Minor Discipline
Conceptual Drawing
Illustration I, II
3D Modeling I, II
Photography
2D Animation
Storyboarding
3D Animation I, II
Interactive Design
Sculpture Modeling I, II
Facial Animation
Motion Graphic
Sound & Video Editing
3D Modeling & Animation
History of Art
Final Year Project I
Final Year Project II
Marketing & Management
English for Designer
English for Business Communication
MPU 1, 2, 3, 4
Internship
Note: This information in this website is correct at the time of publishing but may be subject to change.
Equator College to offer internationally recognised quality education with a wide latitude of flexibility in its programmes. This means that while achieving a specific qualification designed to equip students for a successful professional life.

Equator's Diploma programmes are also structured to enable students to progress through one of the most comprehensive undergraduate, and subsequently, postgraduate portfolios that are offered by our international partner universities in the UK, Australia, New Zealand, Thailand, and Malaysia.

The full-time MQA accredited courses at Equator are recognised by our international university partners where credit transfer are available.
BFA (Hons) in Design and New Media Technology
BA (Hons) 3D Computer Animation & Modelling
BA in Fine Arts (Animation)
Bachelor of Creative Arts (3D Animation)
Bachelor of Computer Graphic Design
B. Des. of Digital Design
Bachelor of Design (Art and Design)
Bachelor of Science (Information Communication)
Bachelor of Arts (Information Communication)
Leading the way in creative industries
Lim Ee-Wei
Creative Director
Hatchtags Production, Malaysia
Woei Lee
Compositing Supervisor
Lemon Sky Animation Sdn Bhd, Malaysia
Leap Frontier Sdn Bhd, Malaysia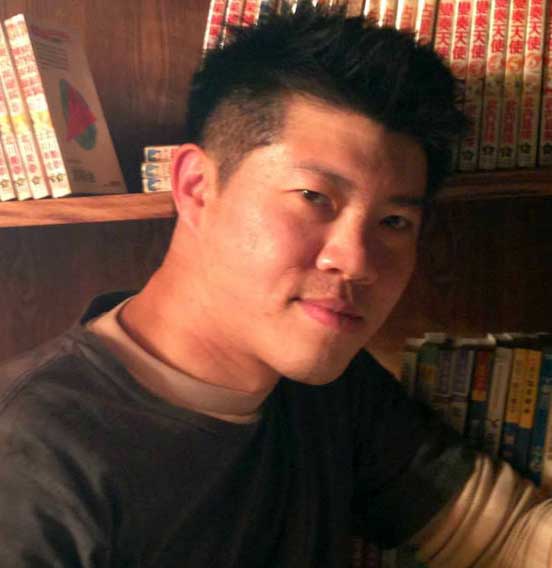 Terence Neoh Choo Lim
Senior 3D Lighting & Render
Animamundi Studio Sdn Bhd, Malaysia